EMU Lecturers Rally for Respect
On Thursday April 21 at 1:15 pm, members of the Eastern Michigan University Federation of Teachers (EMUFT), AFT Local 9102, are rallying in front of Welch Hall on the Eastern Michigan University Campus to demand respect for full- and part-time lecturers. This rally is a part of EMUFT's Respect Campaign, demanding better treatment for all Lecturers at EMU. Together, Full- and Part-time lecturers at EMU represent more than 50% of the instructional workforce at EMU, yet they account for only about 10% of the instructional budget. Lecturers at EMU have little to no opportunity for promotion or career development and salary growth has been stagnant. Full-time lecturer positions have been decimated over the years, reaching a new low of only 67 this year, down from about 130 a decade ago. Meanwhile, the number of Part-time lecturers has ballooned to over 550.
EMUFT's campaign centers around three central demands: 1) an increase in the amount of full time work available and the creation of pathways for Part Time Lecturers to achieve Full Time status; 2) the creation of fair and equitable pay structures across all instructional units; and 3) opening meaningful opportunities for Full- and Part-time lecturers to engage and participate in decision-making in departments, schools, colleges, and the university at large. Please show your support for the Lecturers at EMU by either coming out to the Rally in front of Welch Hall on April 21 at 1:15 pm or by signing EMUFT's Ally Petition. This petition, together with a petition signed by EMU Lecturers as well as a Position Statement, will be presented to the Board of Regents meeting on April 21.
Member Spotlight: Michael Spriet, Lake Shore Federation of Teachers, Local 1465
Michael Spreit, a high school history teacher at Lake Shore Public Schools and Vice President of Lake Shore Federation of Teachers, was nominated for our AFT Michigan Member Spotlight by his colleague and local President Mistie Ryan.
"Mike is our Vice President and has been on our Executive Council for almost 10 years. Mike continually supported our previous president, Fred Shaheen, and has been an invaluable asset to me as I have taken on the president position for our local. There are daily communications amongst us to make sure we are working as a team to represent the best interests of our entire diverse membership. Mike works many hours supporting our union and fighting for our colleagues. Mike has also been a vital member of our negotiating team for many years. Mike continues to fight hard, working on proposals to help our members during these pandemic years. He is constantly fighting to get members better pay, supplemental pay, and better working conditions overall. Mike has recently shown his selflessness again as he is introducing discussion to lower his VP pay and increase the Treasurer pay. There truly is no better definition of the old saying 'right-hand man' than Mike Spriet."
Help us highlight the amazing work members from across our constituencies do every day for their colleagues, students, communities, and our union. To make sure more people hear their stories, follow the link to our website and fill out the form to nominate an AFT Michigan member to be recognized for what they do at work, in the community, or our union!
AFT Michigan Endorsements
At our meeting on April 4, the Administrative Board voted to endorse a group of pro-education and pro-labor candidates running for election in Michigan this year (following up on our previous endorsements of Governor Whitmer, Attorney General Nessel, and Secretary of State Benson):
Statewide
State Board of Education: Pamela Pugh (i)
State Board of Education: Mitchell Robinson
Supreme Court: Richard Bernstein (i)
Supreme Court: Kyra Harris Bolden
UM Board: Mike Behm (i)
UM Board: Kathy White (i)
MSU Board: Renee Knake Jefferson (i)
MSU Board: Dennis Denno
WSU Board: Marilyn Kelly (i)
WSU Board: Danielle Atkinson
Congress
3rd: Hilary Scholten
6th: Debbie Dingell (i)
7th: Elissa Slotkin (i)
8th: Dan Kildee (i)
12th: Rashida Tlaib (i)
Ballot Questions
Promote the Vote 2022
Contribute to the AFT Michigan PAC Today
AFT Michigan fights for our members, students and communities all year round and we need your help. Can you donate $1 a week to aid us in this fight? Please visit the AFT Michigan website and set up a recurring gift to make a big difference in protecting public education and building a better Michigan future!
Upcoming Union-Building Workshops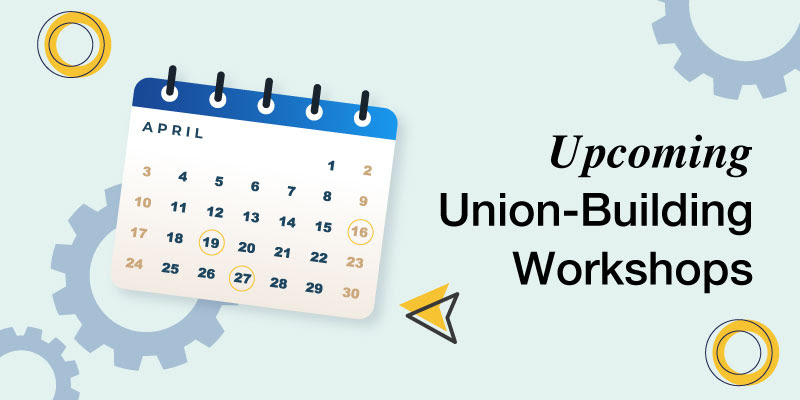 Professional Development
AFT Michigan
Supporting Learners to Cope After a Traumatic Event(s)
Saturday, May 7, 2022
8:30 am – 4:30 pm
In the wake of several traumatic events such as the ongoing COVID 19 Pandemic and the Ukraine War, students may experience fear, worry, and sadness. This workshop will provide strategies for educators to help learners through their fears and grief, and prevent long term negative effects academically and emotionally.
Click here to register: https://aftmichigan.org/professional-development-events/
In solidarity,
David Hecker
President