Judy Pritchett
Judy Pritchett has been an educator for 25 years as a teacher, Superintendent of Centerville Schools, and Chief Academic Officer for the Macomb Intermediate School District.  She has worked primarily with high poverty districts and played a key role in protecting Eastpointe Schools from being taken over by a state-appointed CEO. Judy will provide the perspective of an educator to the Board of Education, advocating for research-based decisions on policy and regulations.
Tiffany Tilley
Tiffany Tilley is the Director of the Southfield Community Anti-Drug Coalition and has K-12 classroom experience as a substitute teacher. As a Board of Education member, Tiffany's priorities will be addressing the achievement gap, fighting illiteracy, strengthening anti-bullying policies and increasing wrap-around services.
Michigan State University Board of Trustees
Brianna Scott
Brianna Scott is an attorney in private practice. As the Assistant County Prosecutor in Muskegon County, she worked on the Criminal Sexual Assault Conduct Committee and tried many felony criminal cases.  She has also served as the Attorney Guardian for over 120 abused and neglected children. Brianna is the first person of color to lead the Muskegon Rotary Club. A MSU graduate, she will bring accountability and transparency to the Board, push the Board to engage more with students and faculty and staff, address affordability, and enhance diversity, equity and inclusion at MSU.
Kelly Tebay
Kelly Tebay is the Relationship Manager for the United Way of Southeastern Michigan.  A MSU graduate, she is a campus sexual assault survivor and will work to create solutions to the sexual assault problem on campus, change MSU's corporate culture, and engage students and staff in decision-making processes.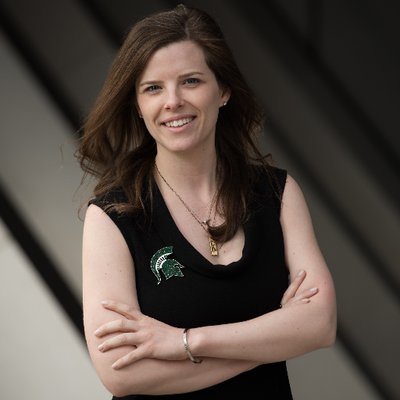 University of Michigan Board of Regents
Jordan Acker
Jordan Acker is an attorney who served in the Obama Administration.  A Michigan graduate, Jordan will prioritize using the University endowment to address affordability, full University transparency, and making sure employees are respected and earn fair compensation.
Paul Brown
Paul Brown is a member of the Lecturers' Employee Organization, AFT Local 6244.   Paul is a partner in Michigan eLab Ventures, a fund that invests in and supports early stage life science and IT companies. He is the former Vice President of the Michigan Economic Development Corporation, where he increased the availability of capital for small businesses.  A Michigan graduate, Paul will work towards debt-free education, equal pay for equal work, opportunities and safe campuses for women, students of color, and LGBTQ students, respect for employees, and a $15 campus minimum wage.
Wayne State University Board of Governors
Bryan Barnhill
Bryan Barnhill is the Detroit Engagement Manager for Ford's Smart Mobility development.  Previously, he was Chief Talent Officer for the City of Detroit. Bryan has a wealth of experience serving on and chairing public boards. With an MBA in finance, he is well equipped to be a competent fiduciary of WSU funds. As a Board member he will address student retention rates, affordability, and the graduate-to-employment pipeline.
Anil Kumar
Anil Kumar is a clinical assistant professor for Michigan State University's residency program.  He has served as Chief of Staff at North Oakland Medical Center, Chairman of the Board of Doctor's Hospital, and Chief of Surgery at Crittenton Hospital. A WSU graduate, Anil's vision for WSU is a safe learning environment that provides great opportunities in research and education, particularly for those most in need.